Philips CoreLine WL120V LED 1600lm 830 Grey
Sold out. See alternative product
See now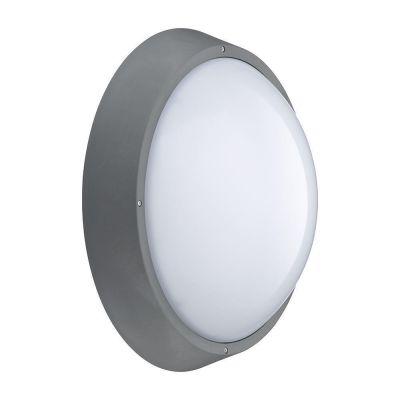 Specifications
Philips CoreLine WL120V LED 1600lm 830 Grey
Description
Philips CoreLine WL120V LED 1600lm 830 Grey
Philips CoreLine WL120V LED 1600lm 830 Dimmable Grey is available to purchase from Any-Lamp for the lowest prices! Order now and benefit from LED for the all-new CoreLine LED fixtures!
Philips CoreLine WL120V LED 1600lm 830 Dimmable Grey
CoreLine WL120V LED 1600lm 830 Dimmable Grey is a surface-mounted fixture from the Philips CoreLine LED series. These fixtures have a strong robust design making them waterproof (IP65) and vandalism protected (IK10). Moreover, these WL120V CoreLine fixtures can be used both indoors and outdoors, in private and professional areas. The application areas vary, although the most common are hallways, stairwells, emergency exits, parking lots, bike lockers or general security lighting.
Features
A very long average life of 50,000 hours
A simple installation, within 5 minutes
All versions are dimmable
IP65 standard: water and dust proof
IK10 standard: vandalism protected
Replaceable LED modules
Strong polycarbonate cover
Product specifications
With a warm colour temperature of 3000K (830), you can use the CoreLine WL120V LED 1600lm 830 Dimmable Grey in both professional and private environments. Examples of ideal applications are in households, restaurants, hotels or further in environments where you wish to create a cosy and relaxed atmosphere.
Power output 24W - Luminous flux of 1600lm
Colour temperature of 3000K warm white
Good colour rendering at 80-89 Ra (out of 100Ra), reflects colours well
Connection - PIP (Push-in connector and pull relief)
Emergency lighting unit: No
Sensor not integrated
Dimmable: Yes
Grey colour
Are you looking for a similar fixture except in white? See the
Reviews
No reviews for this product yet
Need help?
Contact our light specialists for free advice.