Philips CoreLine WL121V LED 500lm 830 Dimmable White
Sold out. See alternative product
See now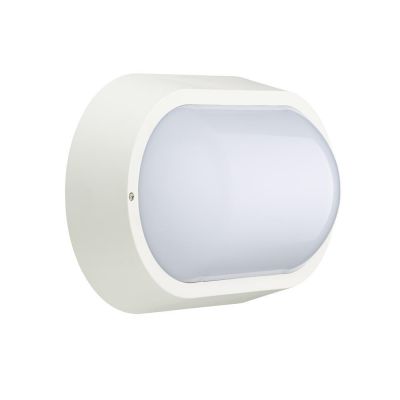 Specifications
Philips CoreLine WL121V LED 500lm 830 Dimmable White
Description
Philips CoreLine WL121V LED 500lm 830 Dimmable White
Philips CoreLine WL121V LED 500lm 830 Dimmable White is easy to purchase here at Any-Lamp! Professional quality assured and always good prices! Reduce your costs by 50% and enjoy a long lifetime of 50,000 hours.
Philips CoreLine WL121V LED 500lm 830 Dimmable White
CoreLine WL121V LED 500lm 830 Dimmable White is a modern LED fixture from the all-new CoreLine series. All WL121V fixtures have an oval design with a semi-transparent cover that ensures a uniform light pattern and visual comfort. The fixtures are also dimmable. The luminaires are suited for both professional and private purposes. Thanks to IP65 protection (dust / waterproof) and IK10 protection (vandalism protected), these lamps can be used both indoors and outdoors. Examples of common uses are in garages, shelters, warehouses or generally "less lit areas".
Features
Reduced energy consumption up to 50%
A very long average life of 50,000 hours
Payback period within 1 year
LED driver included with light source
Product Information
CoreLine WL121V LED 500lm 830 Dimmable White is incredibly simple to install and you can do it by yourself in less than 5 minutes. With an energy class label A, these luminaires are an excellent choice for those looking for lamps with a more a more environmentally friendly technology. By selecting this fixture, the following characteristics are:
Power output 8W - luminous flux of 500 lm
Colour rendering of 80-89Ra out of 100Ra, colours are reflected well
Warm white colour temperature of 3000K - creates a cosy atmosphere
Sensor not included
3 years warranty
Shape and colour: Oval and white
Looking for a similar fixture, except in a grey colour? Then take a look at the
Reviews
No reviews for this product yet
Need help?
Contact our light specialists for free advice.