Promotional products
If you love great deals as much as we love great lighting, this page should brighten up your day! Our specialists have selected a number of lighting products that can now be purchased at a very special price!
---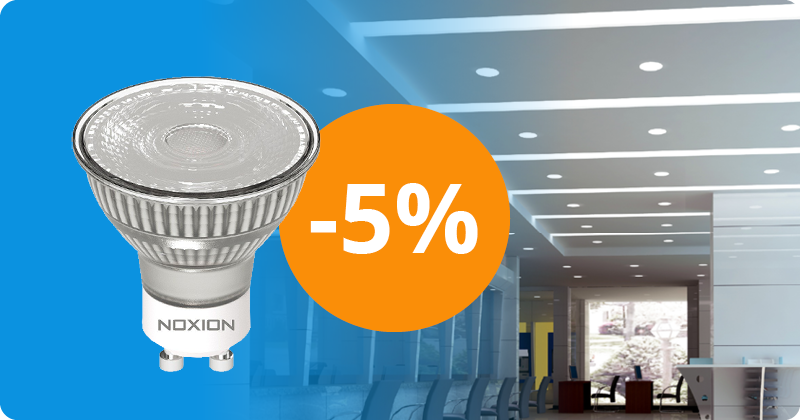 Deal | 5% discount on all Noxion GU10 and GU5.3 LED Bulbs
Noxion LED Bulbs are powerful yet economical replacements for your conventional halogen bulbs. Thanks to the LED technology, you can save up to 80% on your energy costs. You don't have to worry about the loss of light. GU10 and GU5.3 LED bulbs also have a good color rendering and there is a choice of many light colors. With the discount code: NOXION-GU you can get these handy bulbs with a 5% discount! The discount code is valid until July 6 while supplies last.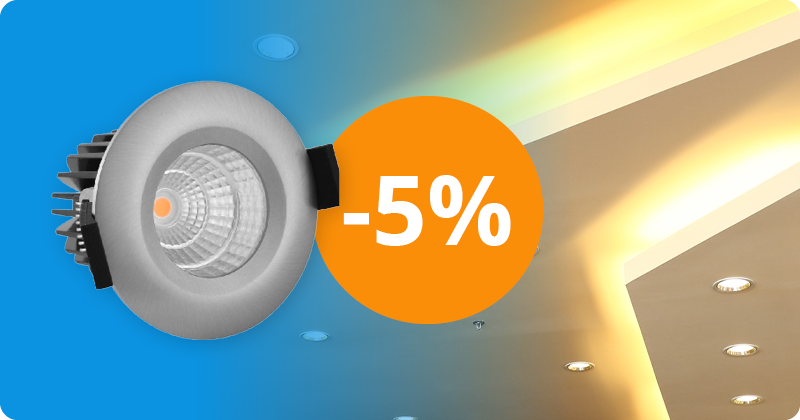 Deal | 5% discount on Noxion build in spotlight with integrated LED
A modern and sleek interior starts with the right spotlights (fixtures). With these recessed spots with integrated LED bulb from Noxion you are sure of a sleek result. These products are already competitively priced, but now you can grab an extra 5% discount on your order with the code NOXION-SPOT.The discount code is valid until July 6 while supplies last.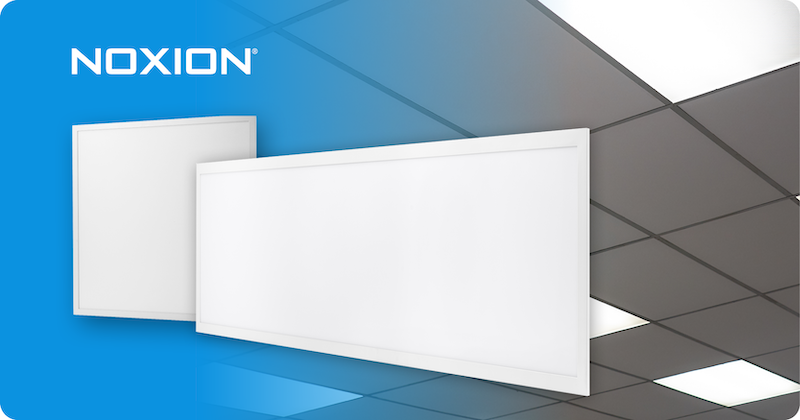 Tip | Have you tried our Noxion Econox LED panels?
Noxion Econox LED panels are perfectly suited for reception halls, waiting rooms, retail stores and similar environments. These panels do not flicker and they don't blind visitors thanks to the UGR<22 degree of glare. You do not lose any light quality and you also save up to 50% on your energy consumption! With a 7-year warranty, you will not have to worry about this good investment for years. Discover it now!
---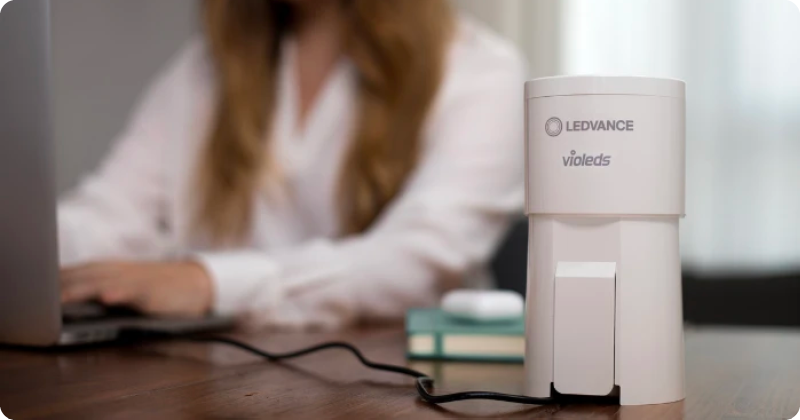 New product | The Ledvance UVC HEPA USB Air Purifier
New! the Ledvance UVC Air Purifier. The LEDvance UVC HEPA Air Purifier is the compact solution to remove unwanted dust, (hay fever) pollen and unpleasant odors from your direct environment. This air purifier contains an effective HEPA filter and UV-C LED technology that eliminates unwanted viruses and bacteria. You can use 3 different settings to get the job done. Discover more about this product by clicking the image or orange button!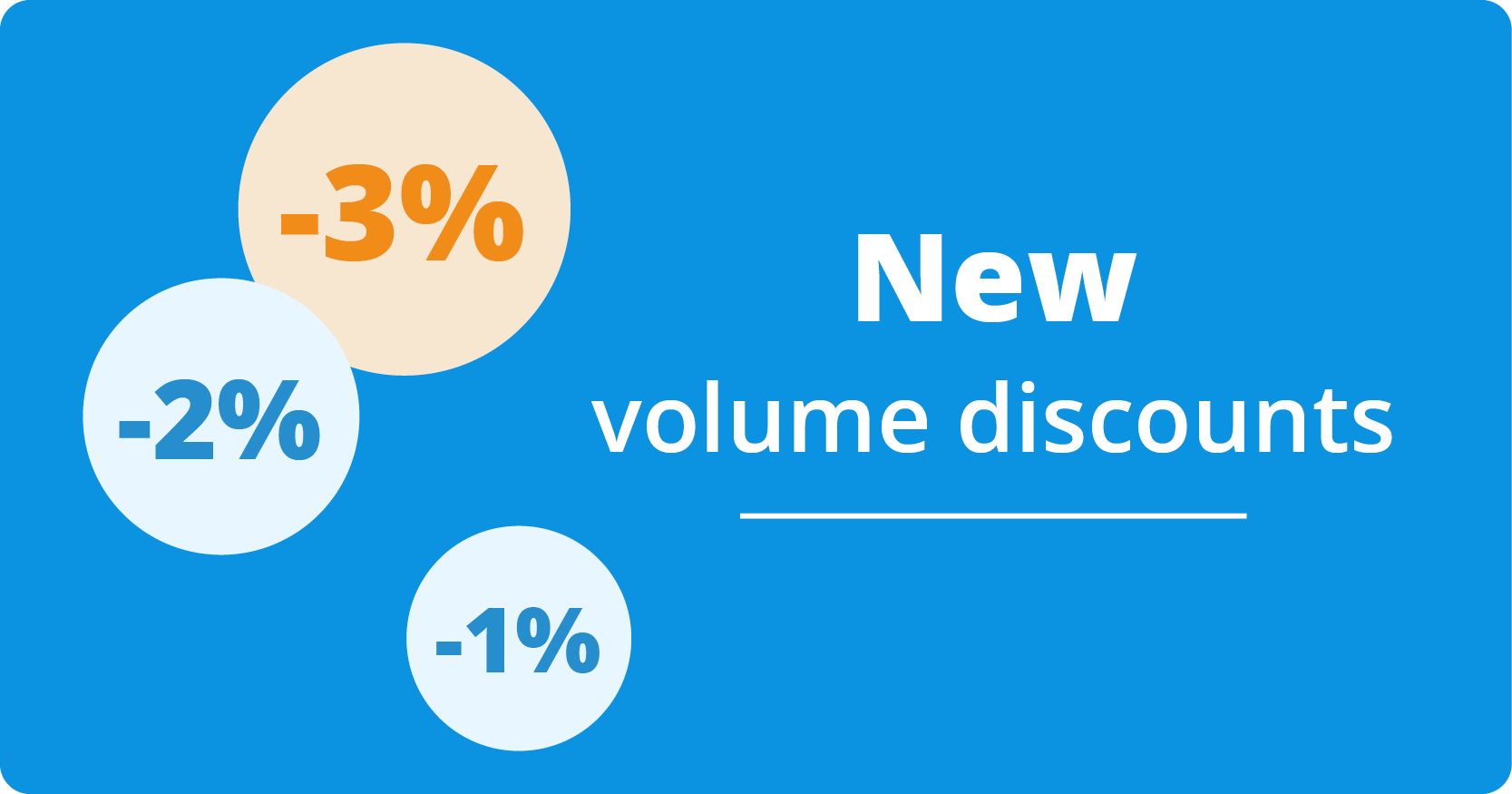 Did you know about our volume discount?
The more you buy, the more discount you get! The discount is automatically applied in the shopping cart when you buy products for more than € 250 excl. VAT.
1% discount on orders over € 250 excl. VAT
2% discount on orders over € 500 excl. VAT
3% discount on orders over € 1000 excl. VAT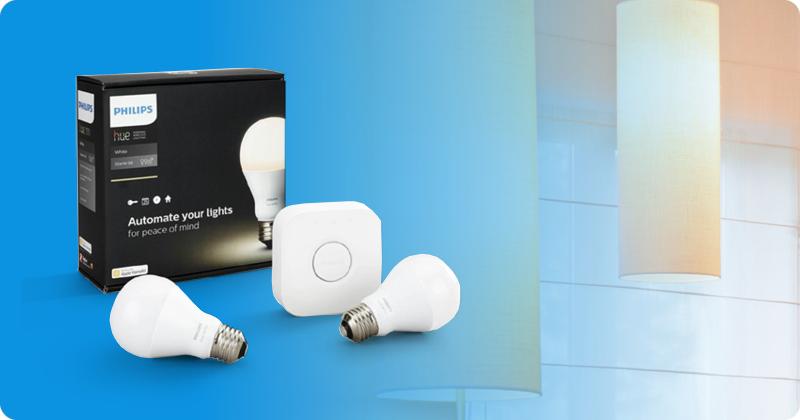 Last chance | Philips Hue bulbs
Philips Hue transforms your every day. It can gently wake you up in the morning, get you energized for the day ahead, and even give you a warm welcome when you arrive home. Because the right light changes everything. Be quick as there are not many left in stock!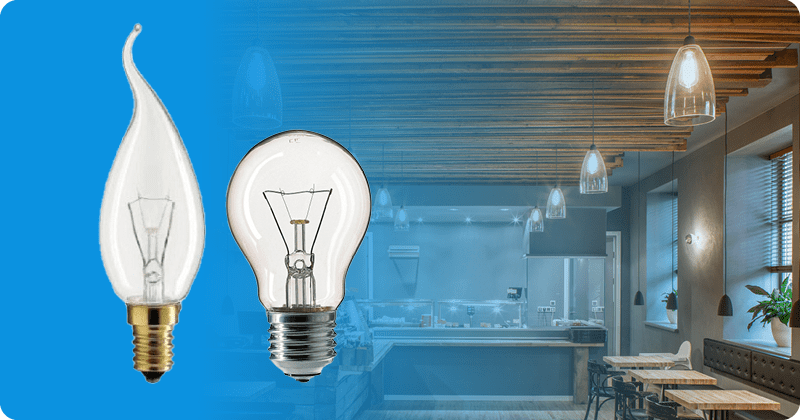 Incandescent bulbs
Buy the last incandescent bulbs available on the market at the best price. Enjoy the warm and welcoming light of these unique pieces of history. Hurry up because the stock is limited!